Decay : October 28 – November 13 , 2022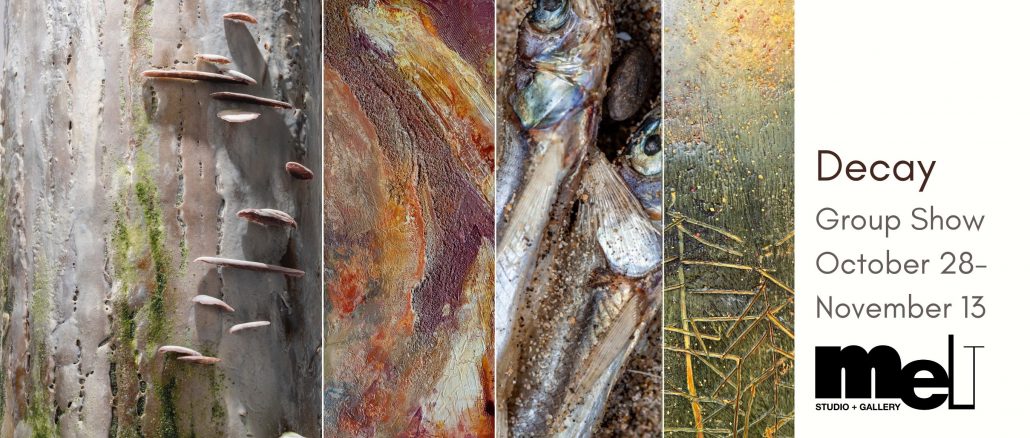 In autumn, the beauty of decay reveals itself. Leaves and petals wilt and fall, green fades, and as a final goodbye trees become a fiery display of gold and red.
Our show Decay celebrates the poignant beauty found within the process of decomposition, rot, deterioration, and decline. This show reframes the loss of summer and of life and invites you to find the beauty in Decay.
MELT STUDIO + GALLERY
LOCATED AT BASE31
BARRACK 3, (DIEPPE ROAD)
343 COUNTY RD 22, PICTON, ONTARIO, CANADA.
MELTSTUDIOGALLERY.COM
416-893-8664